Dress up as Kevin McCallister (Macaulay Culkin)
If you're a 90s kid, then you MUST know Home Alone! Raise your hands if you, at one point in your life, wished you could be as cool as Kevin with all those booby traps. This ingenious little boy made use of household items to get the baddies, so arm yourself with a hair dryer on your costume party!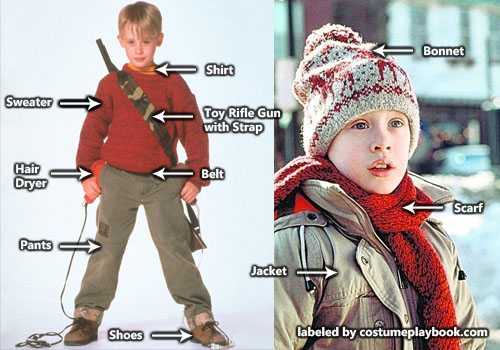 Make sure you do his trademark pose: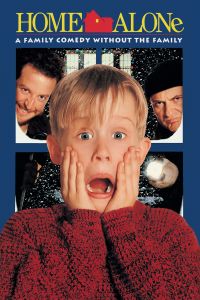 Red Knit Sweater

Get yourself a nice knitted sweater. You want one preferably with a marled, textured pattern to it.

Toy Rifle

It's important to find a rifle with a strap that you can detach easily. If you can find one more realistic-looking than this one, then even better but this will do.

Rifle Sling (Army Pattern)

The reason why I wanted a toy rifle with an easily detached strap is because the next step will be to detach the current toy strap and replace with an army-print rifle sling which you can easily hook onto the toy gun.

Orange Hair Dryer

Now for my favorite part. Stick an orange hair dryer in your pocket. In some posters, he sports one hair dryer in each pocket
Trivia: Donald Trump made a cameo in the second Home Alone movie and now he's been elected president. How crazy is that!