Category Archives:
Wreck-it Ralph - Costume Guides
Wreck-it Ralph's costume is based on a lumberjack meets Hulk. Follow the guide below and I promise you won't wreck your look!
View Full Post »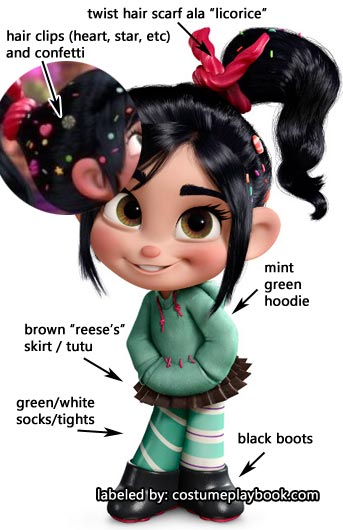 Vanellope is the adorable glitch racer from Sugar Rush. True to the name of the video game, her costume is just as sweet!
View Full Post »