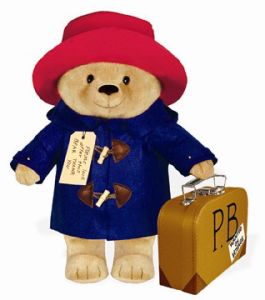 Dress up as Paddington Bear
The bear who was found in Paddington Station, London, has a very distinct, cute outfit featuring a coat and red boots. Try to act just like him by addressing everyone politely ("Mr", "Mrs", "Ms").
Additional detail: I highly recommend taking just a bit of time to create the luggage tag around him. It should read "Please look after this bear. Thank you". Get any cardboard paper, and using a Sharpie marker, write down the message. After, punch a hole on one end, then tie around with twine long enough to fit around your neck. You can also use a safety pin to simply pin the message onto your coat.
Optional prop: marmalade! He loves it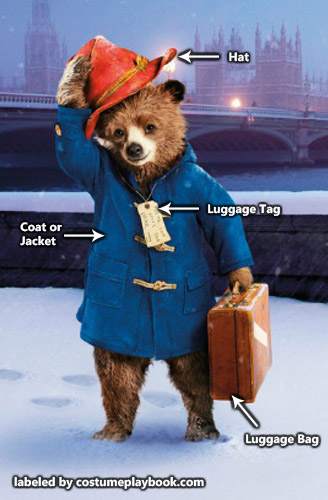 You can also print out this message: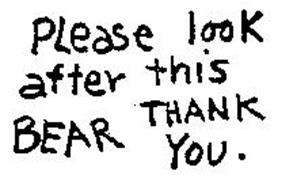 Bear Ears Fur Hoodie

To look more like our furry friend, get yourself a bear fur hoodie like this one! It's a cute winter accessory and has been given largely positive reviews.

Blue Coat

Now for the blue coat. If you'd like to be very strict about it, get yourself a duffle coat (like the one below). Or you can wear the trendiest blue coat you can find. This piece is from Calvin Klein and looks very chic.

Blue Duffle Coat

This is a blue duffle coat which more closely resembles the bear's jacket.

Blue Duffle Coat for Men

This piece is perfect for men! It even has a toggle lock detail similar to Paddington's

Red Hat

For the hat, I chose a bucket hat with a wider brim.

Red Rain Boots

Don't forget to wear a pair of shiny red rain boots!

Brown Suitcase

Finally, carry along a brown suitcase. This comes in a set of 3 and has a vintage feel that suits the character perfectly.
Trip down memory lane, anyone? Watch a cartoon episode of The Adventures of Paddington Bear