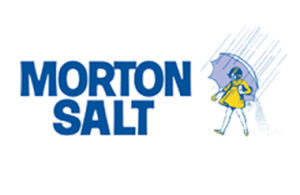 When it rains, it pours! Not to worry, you have your umbrella and Morton Salt girl costume!
Dress up as Morton Salt Girl
Dress up as the cute girl with the yellow dress and umbrella! Trivia: there really is no name for the Morton Salt girl. The company never gave her a name.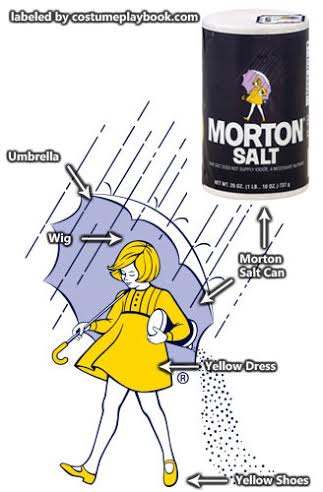 White Umbrella

The first thing you need is a handy household item – the umbrella! If you have one lying around already, feel free to use that one. The photo seems to suggest the girl is holding a white-colored umbrella

Short Blonde Wig

The girl has short blonde hair just like this one!

Yellow Tunic Dress

This is the most similar dress I found online. It's a tunic dress and has those button details. Take note that this is a plus-sized dress so please check if the size fits you

High Low Tunic

Another more modern approach is this yellow tunic dress with an asymmetrical cut!

Yellow Romper

A yellow romper would be a cute take on her outfit too and has a youthful effect that is perfect for the Morton Salt girl

Yellow Mary Jane Shoes

Mary Jane shoes are always so cute, especially for young girl's outfits. Wear a pair of yellow shoes to match your dress! This pair is very affordable and looks very comfy and lightweight – it's made from cotton.

Optional: White Pantyhose Stockings

This is optional: Since the Morton Girl is a cartoonic drawing on a can of salt, her complexion is stark white. If you'd like to mimic that, you can wear a pair of white stockings. It will add a school girl charm to the outfit too

Can of Morton Iodized Salt

The easy finale: bring a can of Morton Salt! If you'd like a humorous touch, you might want to consider keeping the can open and letting the contents run out as you walk, just like the girl on the can. Or empty the can, and replace the contents with some fine white paper confetti!
If you could name the "mascot" of Morton Salt, what name would you choose?