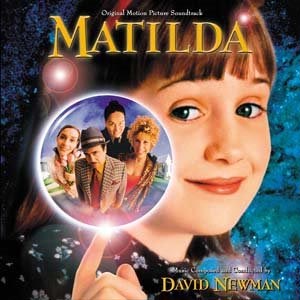 Do you remember the movie, Matilda? It was a film made back in 1996, but still shows on TV as reruns. It was one of my favorite movies growing up, and continues to be a classic so dressing up as these characters are sure to be recognized by many. Not to mention the fact that a musical of Matilda had just been created as well.
The story revolves around a little girl named Matilda who possesses incredible heart and an amazing power. Will she be able to use it to save the student populace from the evil principal, Trunchbull? And will she finally be able to get the family she always dreamed of with Miss Honey?
Characters to Dress up as:
Dress up as Matilda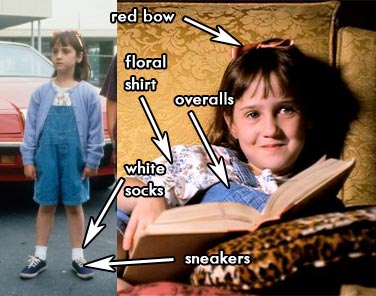 To dress up as sweet, lovable Matilda, all you need is a red bow on your hair, a pair of short overalls, and sneakers! Act the part and use your finger to pretend you have powers too.
Denim Short Overalls

One of Matilda's trademark outfits in the movie, as shown in the diagram above, is a pair of short overalls. This fits the bill and I personally think, the whole overall look is cute even for adults

Keds Women's Champion Sneaker

These dark blue sneakers from Keds really fits Matilda's look! Plus, you'd get to wear them on casual days, too!

Red Bow Headband

You can actually use a plain red ribbon for the job, just like Matilda, but it's a lot more practical, of course, to have it on a headband during a costume party, so you don't have to worry about it slipping out from time to time! This thin one really looks the part and I'd wear it even outside a costume party
Dress up as Trunchbull (Principal Uniform)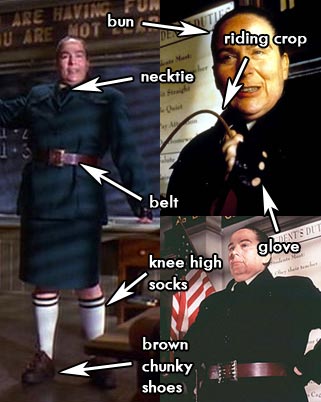 If you want to be a creepy character this Halloween (or any other costume event for that matter), then how about looking like the stern and absolutely horrifying Principal Trunchbull? And if someone gives you some lip about your costume, off to the chokey they go!
Men's Necktie

Any black necktie would do for this costume. In fact, a men's necktie would be perfect for an even more stern look

Sutton Studio Women's Ponte Blazer & Skirt Suit

Trunchbull's uniform in school is a black blazer and suit set

Brown Wide Waist Belt

This belt matches Trunchbull's perfectly! This is to be cinched at the waist on top of the blazer

Athletic Knee Highs

Trunchbull, being a star athlete at shotput, javelin, and hammer throw, even brings her athletic side to the table when she wears these knee high socks.

Riding Crop

Trunchbull has a riding crop to slap naughty kids. How mean!

Weightlifting gloves for Women

The principal is so into weightlifting that she even wears her gloves to work! Or does she plan on lifting some pesky kids?
Trunchbull Costume (Sweats)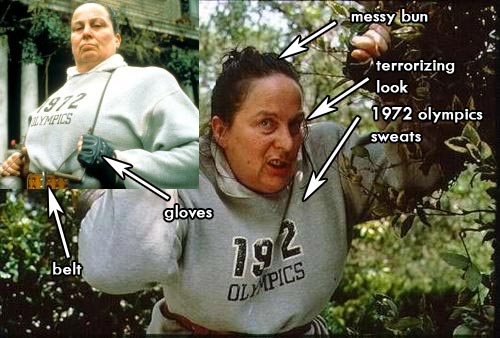 Outside school, she wears her athletic clothes but the same terrifying sneer.