This is the song that doesn't end!!! Yes it goes on and on my friends, including our fond memories about the adorably cheeky sock puppet, Lamb Chop, and the puppeteer Shari Lewis.
Dress up as Shari Lewis (the host)
90s kids… who loved Lamb Chop's Play-Along as much as I did? Here's how to dress up as the hilarious Shari Lewis!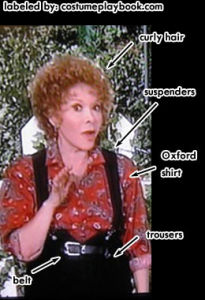 Suspenders Outfit: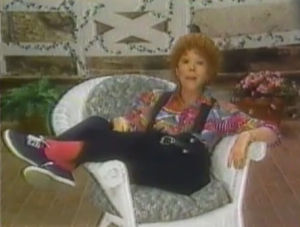 Overalls: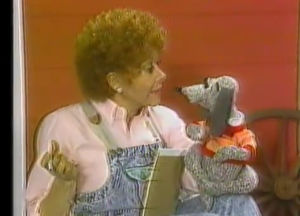 Curly Wig

I can still remember Shari very distinctly even though I haven't watched the show for decades, mainly because of her short curly (almost afro) hair! Now, Shari's hair is more a mix of red and orange hues, but I think this exaggerated bright orange hue will lend additional humor to your costume

Black Suspenders

Shari's outfit varies from episode to episode but her outfits comprise usually of:

1. suspenders, an Oxford polo shirt, and pants OR

2. overalls and an Oxford polo shirt

If you prefer suspenders, simply wear a yellow or red button-down shirt underneath and match with a basic pair of trousers (preferably one with a high-waist and loose)

Black High-Waist Trousers

Here is a fashionable looking pair of high-waist trousers. Wear a bright colored pair of socks and sneakers

Denim Overalls

If you prefer denim overalls, here's a cute piece. Again, pair with an Oxford shirt. Wear a bright colored pair of socks and sneakers

Lamb Chop Puppet Plush Toy

And now for my favorite part of this costume – Lamb Chop himself, with the red mittens and all!!! This just brings me back to my childhood! Reviews of this product have been very positive. Feel free to test out your puppet skills with this one!
A trip down memory lane. What was your favorite? Betchas? Knock Knock jokes?