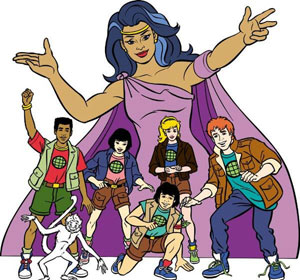 Captain Planet, he's our hero! Gonna take pollution down to zero! Dress up as the Captain himself, as Mother Nature Gaia, or wear your planeteer ring and shout, "Go Planet!"
This is a great costume idea for groups. Couples can also go as Wheeler and Linka – did you root for the two of them as much as I did back when you were kids?
Table of Contents:
Theme Song
Can't help it. Had to include the theme song / opening credits!