Gravity Falls (Cartoon)
Dress up as Soos Ramirez
The ever-reliable, lovable sidekick of Mabel and Dipper sports a simple outfit!
Makeup: use your black eyeliner pencil to draw a few facial hair strands here and there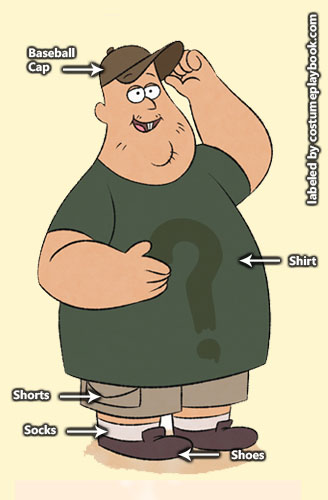 Brown Baseball Cap

Wear a plain brown cap

Question Mark Shirt

Wear a roundneck tee with a question mark printed on it. The question mark here is smaller than the one on Soos' but should get the whole look across. Another option is to buy a plain round neck tee then stick a large printed out question mark onto it with some double sided tape

Cargo Shorts

Wear a pair of cargo shorts – those pockets come in handy for a… handyman!
Other Characters of Gravity Falls