Phineas and Ferb
Dress up as Perry the Platypus
You'll definitely be a hilarious hit when you decide to dress up as Perry the Platypus!
I highly recommend using green face and body paint to mimic Perry's skin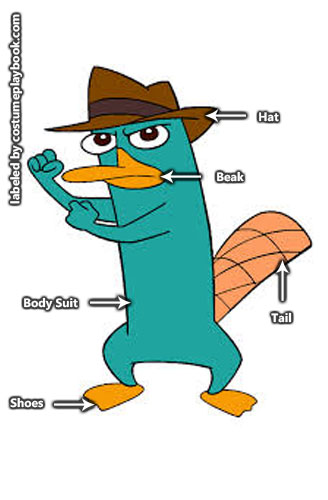 Platypus hat

Want to dress up as the secret agent platypus? Then consider wearing this Perry hat.

Fedora Hat

Then, wear a fedora hat on top of that. A hat on top of a hat! (Hatception?)

Duck Nose

If you don't like my hatception idea, then just wear a duck beak. Then use some blue-green face paint

Duck Feet Shoes

Then, wear duck feet slippers!

Beaver Tail

Lastly, attach a beaver tail on your back!
Dress up as the other Characters from Phineas & Ferb