Scooby Doo Costumes
Dress up as Shaggy Rogers (and Scooby Doo)
Zoinks! Shaggy's outfit is a no-brainer! True to his name, he has a goatee and his outfit is a bit messy. For the goatee, black eyeliner can be used to draw thin strands.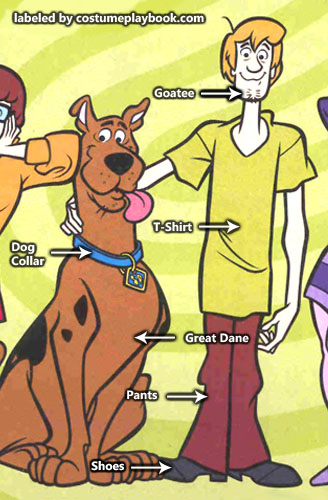 Brown Wig

His hair is a light shade of brown. You can use this wig. Trim the back to shorten it enough to mimic Shaggy's shorter mane.

Bright Green V-neck Shirt

A lime green shirt with a V-neck cut is all you need! Preferably, wear it a size bigger than since, as you can see on the photo, the scaredy cat loves to wear loose clothing.

Brown Flared Pants

If you want to be more conventional, feel free to just wear a pair of your favorite brown-colored pants, regardless of the cut. But if you'd like that extra touch, something with a baggier, flared bottom would work nicely!

Dog Collar – Blue

If you're bringing your canine friend with you, have him wear this blue collar.

Scooby Doo Dog Tag Replica

Then, here's the adorable part: place this Scooby Doo dog tag on his collar to make him look just like Scooby! Now all he needs are some Scooby snacks!
The other Members of Mystery, Inc.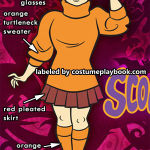 Velma Dinkley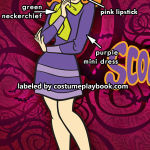 Daphne Blake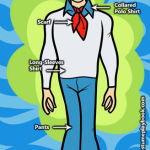 Fred Jones