Scooby Doo Costumes
Dress up as Velma Dinkley
Jinkies! Velma is my favorite Scooby Doo character. Heck, she might even be one of my top favorite cartoon characters. Not only does she have such a cute outfit, she has such a bubbly personality, too. Thankfully, it's very easy to dress up as her, too (and I think she's more fashionable than Daphne in today's standards, no?)
Makeup: Use some eye liner to place freckles on your cheeks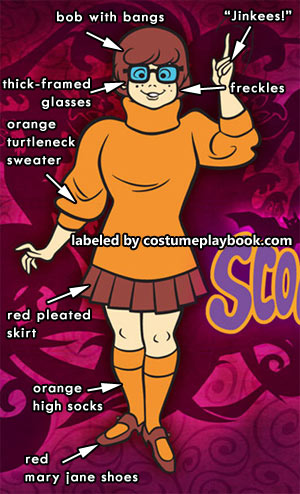 Cartoon crossover couple costume idea: How about dressing up as Johnny Bravo and Velma Dinkley?
Reddish Brown Bob

The first step: get yourself a bob! This reddish brown wig with bangs is a cute choice.

Square Thick Framed Glasses

She wears thick-framed glasses.




Orange Turtleneck Sweater

Get yourself a turtleneck sweater in a nice light orange shade, like this one. I love the material of this one – I'd totally wear this as often as I can during autumn! Bunch up the sleeves a bit

Red Pleated Skirt

Now for a red mini skirt! How cute is this skirt? It's pleated, and then has those button details on the waist band! For Velma's costume, you should wear the orange turtlneck sweater over the skirt, so the waist band will not be visible. But you can totally wear the skirt out on another day to flaunt the cute details

Red Skater Skirt

Another option is a skater skirt. You can never go wrong with a skater skirt! What I like about this is its deep maroon shade.

Orange Socks

Keep with the orange/red palette by wearing a pair of orange socks. Ideally make a thick fold on the top of the socks, like Velma's

Red Mary Jane Pumps

Lastly, a pair of red Mary Jane's. For a sexier look, consider these heeled shoes!
The other Members of Mystery, Inc.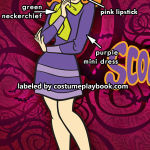 Daphne Blake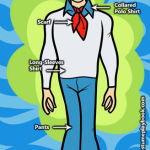 Fred Jones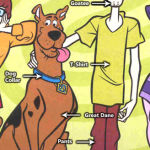 Shaggy & Scooby