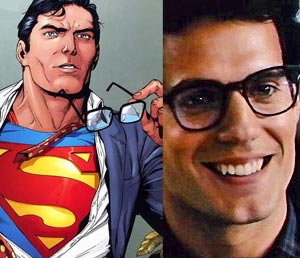 The Superman suit may have changed drastically over the years, but Clark Kent still looks the same! Dress up as the shy newspaper reporter with super secret superhuman strength!
Dress up as Clark Kent
The Clark Kent costume guide I present to you below was based on the 2013 Man of Steel Movie, played by Henry Cavill. His outfit is a lot more modern and laidback compared to the suit and dress pants he used to wear in the comic books and previous adaptations. However, the boyish charm and eyeglasses are still there – and that's the most important part! As an ode to the old school Superman, I also suggest wearing a Superman emblem underneath your button down shirt.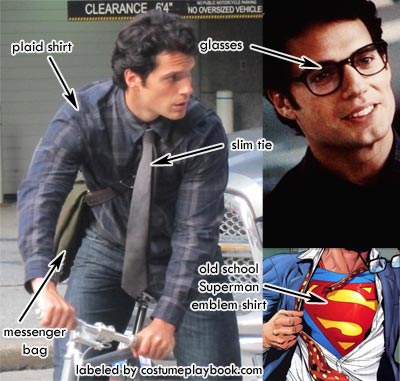 Retro Eye Glasses

Clark Kent wears a pair of glasses to disguise himself as the Man of Steel. After all, Superman has super vision so he wouldn't need glasses! This pair has that nice black frame that looks very similar to the one Henry Cavill wore in the 2013 movie.

Plaid Button Down Shirt

In the 2013 movie, Clark dons a plaid button down shirt for a smart casual first day at work look. I'm sure you guys probably have one in your closet already. Otherwise, you can check this one out. Henry Cavill's Clark Kent wore a simple pair of jeans along with it.

Gray Necktie

A nice slim necktie makes a very fashionable Clark Kent!

Messenger Bag

He also carries a messenger bag with him. A practical choice if you ask me – helps him bring his camera along whenever he needs it. But can his Superman suit fit inside?

Superman Logo Graphic Tee

Here's an ode to the old school Superman. Unbutton your shirt a bit to reveal the old school Superman logo / emblem inside! The great thing here is that you only need to buy a simple graphic tee and let the "S" emblem show up a bit.
Who do you think played Clark Kent the best?