Kingsman: The Secret Service (Movie)
Dress up as Harry Hart – Galahad (Colin Firth)
Colin Firth proves he is as suave as James Bond… in fact, I would say he is even more so! A suit and umbrella have never been deemed as deadly until the great Harry Hart (Galahad) showed up. Dressing up as Harry will certainly make you look quite dapper and kick-a$$ at the same time!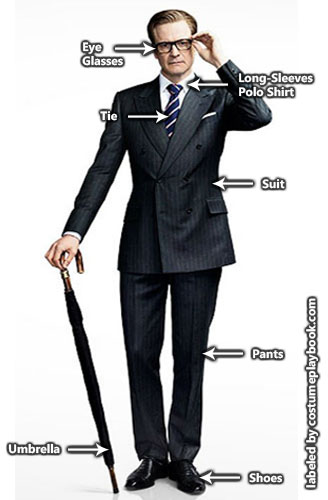 A close-up look of his necktie and glasses: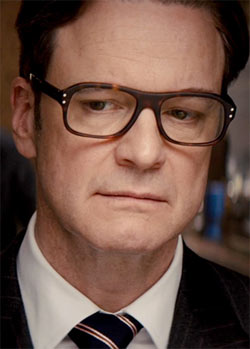 Eye Glasses with Thick Tortoise Shell Frame

Whoever says glasses are uncool is wrong… and incredibly rude

Harry Hart and the rest of the Kingsman Secret Service prove that glasses make one look rather distinguished, especially when the glasses have super secret spy technology in them. Harry's frame is tortoise shell.

PS. If you'd like the actual brand Eggsy and Harry wore, then check out luxury brand, Cutler and Gross

Navy Blue Necktie

Get yourself a nice-looking dark blue necktie with diagonal stripes. This one has a pop of red, just like Harry's

Pinstripe Suit

Get yourself a pinstripe suit, preferably in gray. This suit is pretty affordable and has gotten positive reviews – it's a good catch! But if you want to be particular about it, then you know what the movie says: bespoke is best!

Black Umbrella

Ahhh the black umbrella! A seemingly mundane object that has gotten a cool makeover thanks to the movie. It seems like the umbrella Harry sports has a wooden stick, similar to this one.

White Pocket Square

For that added gentlemanly touch – wear a pocket square on your left suit pocket.
Other Characters of Kingsman: The Secret Service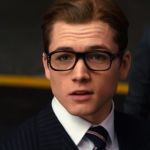 Eggsy Cosplay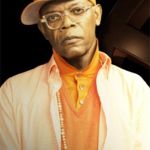 Valentine Costume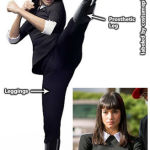 Gazelle Cosplay