Kingsman: The Secret Service (Movie)
Dress up as Gary Eggsy Unwi
Played by newcomer Taron Egerton, Eggsy goes from an impudent little boy to a gentleman spy. Below are pieces for his pre-spy days AND his suit-up days.
Want to dress up in his orange velvet suit from Golden Circle? Click here!
Pre-Spy Days: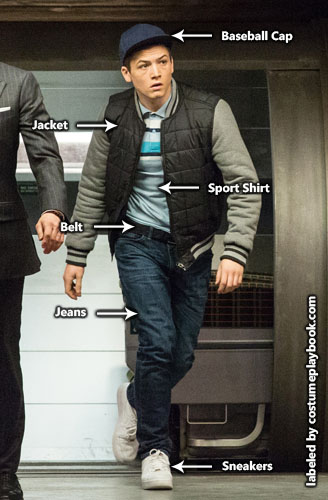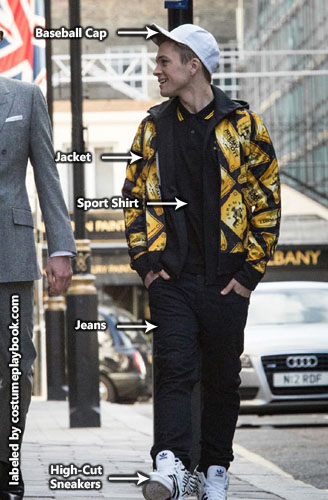 Spy Days: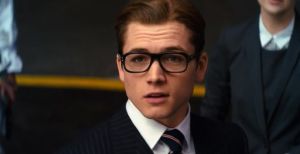 Dark Blue Baseball Cap

Baseball caps are essential to Eggsy's attire. One of his baseball caps is a dark blue hue, which is also the one we see him sport on the movie poster.

Polo Tee with Striped Collar

His outfit is basically a jacket over a sport shirt / pique polo tee. One of the sport shirts he wears is a navy blue one with a striped collar. The color scheme of this one isn't exactly the same but it should carry the whole look across

Varsity Jacket

In the scene where he steps into the secret lair of the Kingsmen, he sports a varsity jacket with gray sleeves and a black bodice.

Black Framed Eyeglasses

When Eggsy goes Kingsman spy mode, he gets his very own pair of eyeglasses. Unlike Harry, this young man's glasses have a black frame.
Other Characters of Kingsman: The Secret Service

Harry Hart Costume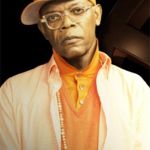 Valentine Costume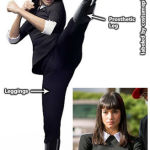 Gazelle Cosplay