All of us know who Psy is. Let's celebrate the KPop invasion and dress up as the dancing "gentleman" with his sunglasses, harem pants, and Oxford shoes.
Dress up as Psy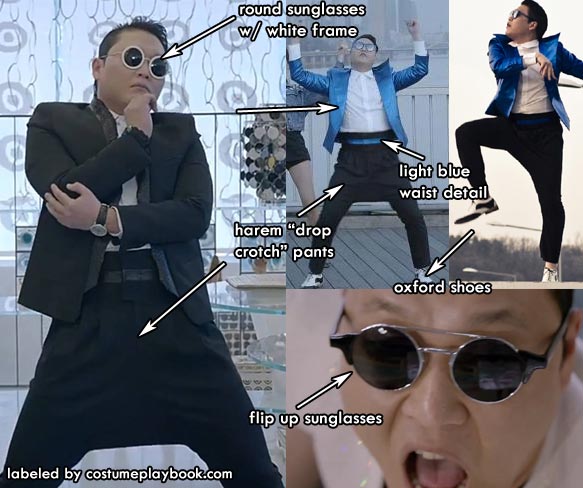 Gel up your hair and get your groove on as Psy! Check out some of the key pieces to his outfit below
Trivia
Want to know what Mother Father Gentleman Means? This article tells all!
And now, let's all get another heavy dose of LSS by listening to Gentleman. If you wanna look AND dance like Psy, please take note of the dance steps!
How long do you guys think his popularity will last? Do you think he can surprise us with another viral hit and another catchy dance move? Will he still be wearing a pair of Oxfords on the third installment? It's anybody's guess!