I am such a fan of Billie Eilish. I could listen to her music for hours! Here are two of her memorable get-ups from the Bad Guy music video (fake nosebleed optional)
Table of Contents:
Dress up as White Polo with Chains Outfit

My personal favorite – really love the whole layered look!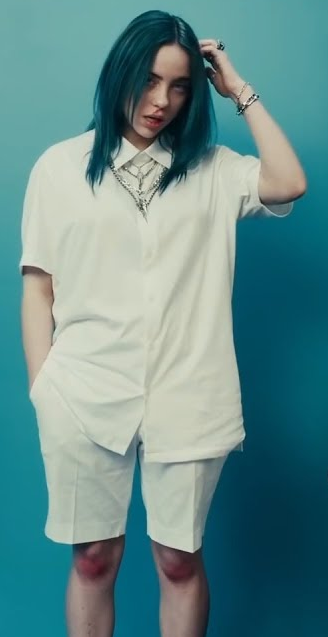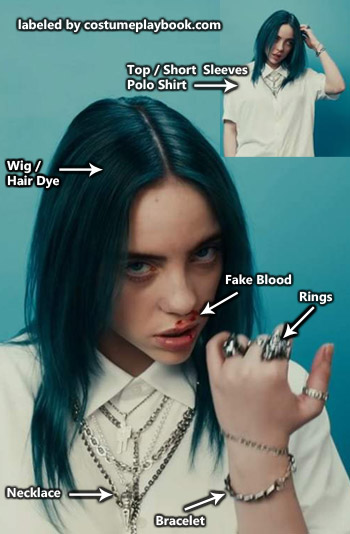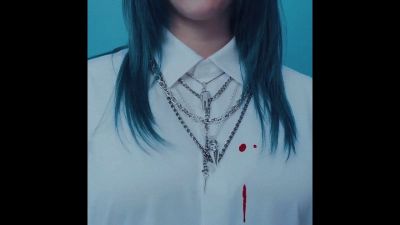 Teal Ombre Wig

Go to your favorite hair salon to get a teal ombre dye, or you can opt to wear this wig instead!

Make your eyebrows thick using a regular eyebrow pencil

Fake Blood

You can either put a few drops below your nose or smear some fake blood on your face, depending on your favorite scene in the music video. You can also smear some on your shirt. And for added detail, you can smear it around your knees

Male Figure Pendant Necklace

I scoured Amazon for the best out there and think this is the best fit at a budget-friendly price. You just need to take out the girl pendant out with the use of flat nose pliers. You will also need to position the male figure in the middle of the beads to keep it symmetrical

Boy Pendant Charm

Here's another option though this pendant is tinier

Chain Necklace

Layer with a few more chain necklaces

Small Fang Necklace

She also sports what looks like a small fang pendant necklace

Skull Ring

Wear chunky rings, like this skull ring

Medusa Ring

I can't quite see what the other ring is but this Medusa pendant has a similar shape and I can definitely imagine her wearing this. You will need to layer with chain bracelets too.

White Button Down Shirt

Button it all up to the collar. Wear it over the shorts, without tucking in

White Bermuda Shorts

Wear a pair of relaxed bermuda shorts with a long length
Dress up as Yellow Hoodie Outfit
She literally breaks out of the music video in a yellow number.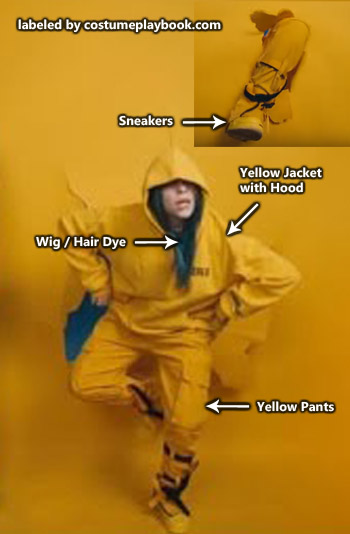 Teal Ombre Wig

Go to your favorite hair salon to get a teal ombre dye, or you can opt to wear this wig instead!

Make your eyebrows thick using a regular eyebrow pencil

Mustard Yellow Hoodie

Wear a mustard yellow hoodie

Yellow Cargo Pants

Wear a pair of yellow cargo pants

Yellow Sneakers

Any yellow sneakers should do but I love how chunky these are – I think it would fit the whole look well