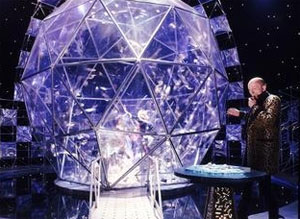 One thing has always boggled me. With all the revivals left and right, why haven't they gotten around to reviving Crystal Maze yet? This is one of the best TV game shows ever, with all its challenging puzzles, riddles, and quests. And the host, Richard O'Brien, with all his quirks, certainly adds to the charm!
Dress up as Richard O Brien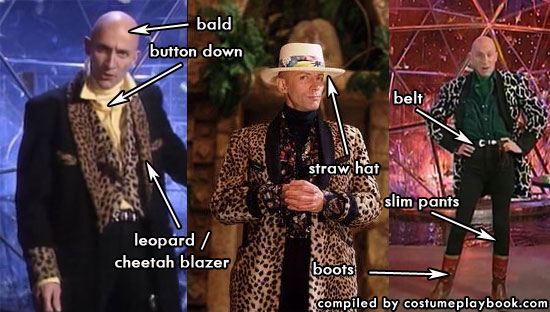 Richard's getup is very safari-inspired. Animal prints like cheetah / leopard are prevalent in his attire.
Straw Hat

In several episodes, the host was seen sporting a tropical hat like similar to this one.

Professional Bald Cap

If you want to be truly professional with your costume, then this bald cap kit is for you! It's the one that garnered the most positive reviews among all the bald caps on Amazon

Yellow Long Sleeve Button Down Shirt

Inside the blazer, the host wears a button down shirt, like this yellow piece. When you click this item, there are other colors to choose from depending on which of Richard's outfits you prefer

Supa Mac Daddy Costume

The easiest way to get an inexpensive leopard print blazer? Look for pimp costumes like this one! The leopard trimmings perfectly match Richard's over the top look

Leopard Blazer

If you want to go the full animal print route like the second photo above, then this blazer is for you.

Durango Men's 11 inch Harness Boot

To complete the host's safari-esque look, don a pair of boots like this one.