Dress up as the pen necklace toting young detectives in the 90s TV Show, Ghostwriter! Plus, an easy DIY tip on how to bring along GW with you!
From the very words of Alex: "Ghostwriter… what a trip!"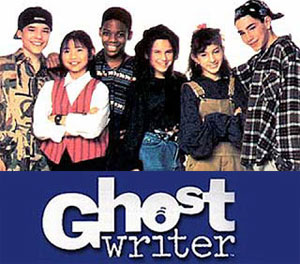 Make Sure you Have a Membership Pen!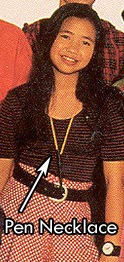 Want to be part of the Ghostwriter team? In order to join this eligible club, you must be chosen by GW himself. When that happens, you'll be bestowed with an awesome members only pen necklace!
Neck String Pen

Before I even delve into the styles of the members of the Ghostwriter club, let's talk about the quintessential piece for your costume – the pen necklace! Everyone needs this handy tool to write down ghostwriter's clues!
Dress up as Lenni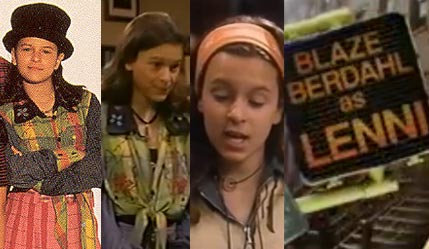 Lenni was my favorite character back then. I thought her fashion sense was super cool! Looking at her outfits now, I wouldn't particularly wear some of them on a normal day, but it doesn't take away her cool factor in any bit. Oh, and I secretly wanted her to end up with Calvin (their arch nemesis who always had his pet parrot with him – Attila)
Knot Top

Lenni has a wide fashion sense, but it's obvious that she loves colors and mixing patterns! In one of the episodes, she wears a knot tie shirt on top of a long sleeve top. This one is a fun print to mix and match with

Topper / Mad Hatter Hat

One of the things I remember most about Lenni was her hat, which was somehow a cross between a top hat and a mad hatter hat. It reminded me of the

4 Non Blondes singer

, which was also such a distinctly 90s thing. Don't know the band? Then these lyrics will jog your memory: "And so I wake in the morning and I step outside and I take a deep breath!"
Dress up as Rob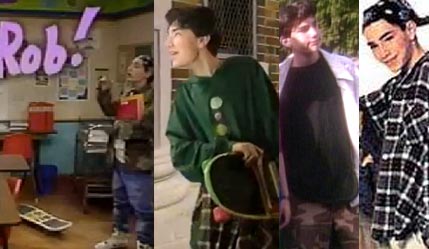 Rob! I had a crush on him way back then! He has a 90s hip-hop / skater boy fashion sense.
Cotton Do Rag

Rob is the cool skater dude and he sports a do rag in the opening credits. You can also bring a skateboard as a prop!

Brawny Flannel Shirt

The dude wears plaid shirts at times. Sometimes he just ties it around the waist (a quintessential 90s fashion tip – tie a jacket around your waist!)
Dress up as Tina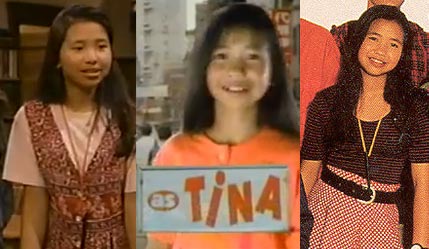 Tina is the girly girl of the group and is usually seen wearing dresses and skirts.
Red Checkered Skater Skirt

Tina's outfits are probably the ones I'd most likely wear in this day and age. Especially her top and skater skirt combination.
Dress up as Alex
Red Button Down Shirt

Button down shirts are the name of Alex's game. Wear a tee underneath then leave the button down shirt unbuttoned
Dress up as Gaby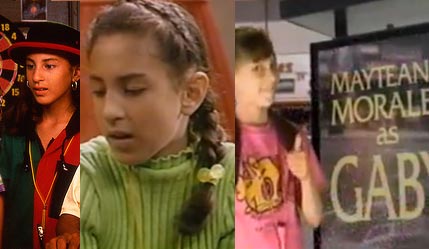 Braid Headband

One of Gaby's hairdos in the show is a braided headband
Dress up as Jamal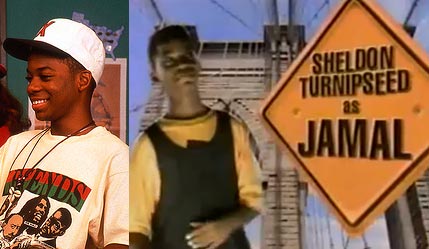 Black Jersey Uniform

In the opening credits, Jamal sports a black basketball jersey over a slightly loose top