Table of Contents: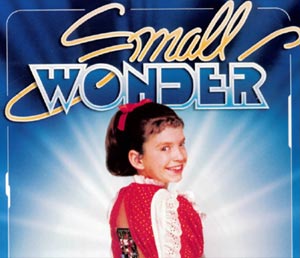 She's fantastic, made of plastic, microchips here and there. She's a small wonder! Dress up as Vicki and bring love and laughter everywhere. You can also dress up as her fake brother, Jamie Lawson, or bubbly, nosy Harriet, who has a crush on Jamie.
Dress up as Vicki the Robot
For added effect, try to act and sound robotic during the costume party, too!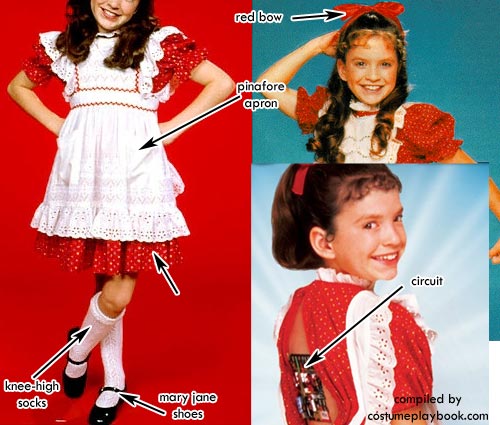 Red Hair Bow

Vicki wears a sweet red bow on her hair. In the show, her hair is mostly tied into a ponytail

Pinafore Apron

The robot wears an apron over a red polka dot dress. This particular piece is actually a costume set for Alice in Wonderland, but it's still the most affordable and best-reviewed one among all, so you basically get an extra dress along with it, to use for future costumes.

Red / White Polka Dot Dress

Ideally, get a dress with sleeves, like this one. I also love that it has ruffle details, which pairs nicely with the apron.

Minnie Mouse Costume

The dress in this costume kit has puffy sleeves which mimics Vicki's. This dress is pretty short though. This kit includes Minnie ears and a belt, which you can stow away for another costume idea.

Motherboard / Microchips Sticker

Stick this to your back to mimic the robot's back. You can also add a "VICKI" on the back using a simple piece of paper.

White Knee High Socks

These socks have a nice decorative pattern to them. Vicki's socks have a decorative pattern too!

Black Mary Jane Ballet Flats

This inexpensive pair of Mary Jane flats should do the job for your costume!

Naturalizer Mary Jane Flats

If you're looking for a pair you would wear again and again outside a costume party, then you might want to check out this comfy pair from Naturalizer.
Dress up as Harriet Brindle
Harriet is the perky, nosy next door neighbor who has a crush on Jamie. Her dad happens to be a coworker of Jamie's dad so the Lawson family makes sure Harriet doesn't find out about their little robotic secret! For Harriet's freckles, you may use a tanning product or brown eyeliner.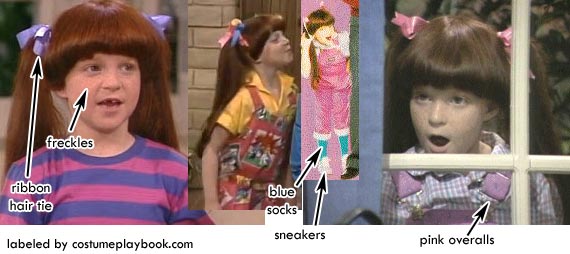 Ginger Wig with Bangs

This wig actually looks really fashionable and reviews about it are quite good! Your hair will probably look a lot better than Harriet's

If you want this to look more like Harriet's, consider trimming the bangs so they are an even straight line. Tie your wig using the ribbon ties below.

Ribbon Pinwheel Hair Bow Clips

Harriet always wears different-colored bows on her hair. You can wear two different colored bows on each side for an even more fun look! Be sure to use some elastics to keep your pigtails in place.

Pink Bib Overalls

One of the redhead's most distinct outfits is her pair of pink overalls, which are also featured on the opening credits. Underneath, wear a nice plaid / gingham shirt

Gingham Button Down Shirt

This shirt has a very nice, soft color that resembles the one Harriet was wearing in the opening credits. Plus, I'd personally wear this one on a normal day out – instant casual chic!

Bright blue socks

Harriet wears a pair of bright blue socks to go with the overalls. It's quite the contrast against the pink overalls!

Sneakers

A simple pair of sneakers completes the nosy neighbor's look.
Now for a trip down memory lane – the Small Wonder theme song / opening credits!