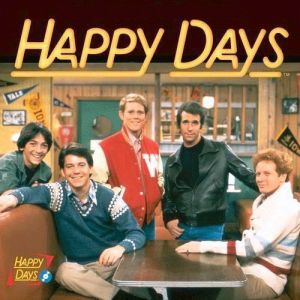 Dress up as the characters of the 80s sitcom, Happy Days – Richie, Pinky, Lori Beth, and of course, the coolest guy in town – Fonzie! A great costume for couples, best buds, and groups.
Couple costume ideas:
- Dress up as Richie and Lori Beth
- Dress up as Pinky and Fonzie
Best friend costume idea: dress up as Richie and Fonzie
Characters from Sitcom, Happy Days
Here's a bittersweet goodbye clip from Happy Days. Richie moves to California. Bring on the onions!
Also, here's a look at Ron Howard and Henry Winkler reprising their roles as Richie and Fonzie in their older years: