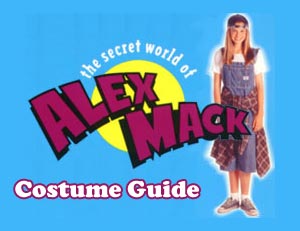 Dress up as a walking science phenomenon in a pair of cute overalls
Dress up as Alex Mack
Alex Mack was an average girl attending junior high. But when she is drenched with a mysterious chemical in an accident, she suddenly attains some secret powers that turns her into a not so average girl!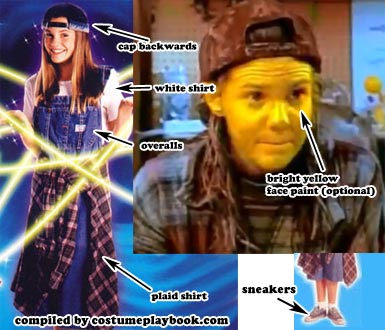 Denim Cap

Alex wears her cap on backwards

Denim Overalls – Capri

The length of Alex Mack's Denim Overalls is somewhere in between knee-length and full length. This pair seems to fit that length perfectly. Wear a plain white shirt underneath.

Plaid Shirt

Any long sleeve plaid shirt should do as long as it's in the shade of brown and other earthy colors. If you have one in your wardrobe already feel free to reuse that. Tie it around your waist, which coincidentally is a very hip trend in the fashion world these days. This plaid shirt I found comes in many cute different colors

Washable Fluorescent Paint Set

For that extra effect, paint your face with some bright yellow paint to make it look like you've just become radioactive!
Intro Video
Here's a cool fan-made introduction video to The Secret World of Alex Mack, to jog your memory about this show a bit:
Enjoy the healthy dose of deja vu!
Trivia: did you know that Jessica Alba was in the show? It was her first TV debut and she was kind of a mean girl!