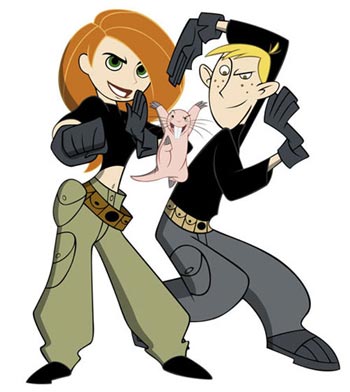 Call her, beep her, if you want to reach her. But if you want to dress up like her, then read this costume guide! Celebrate 90s cartoons and dress up as one of our favorite secret spies. It's also a great and cute idea for couples.
Characters to Dress up as:
Dress up as Kim Possible (Spy Mode)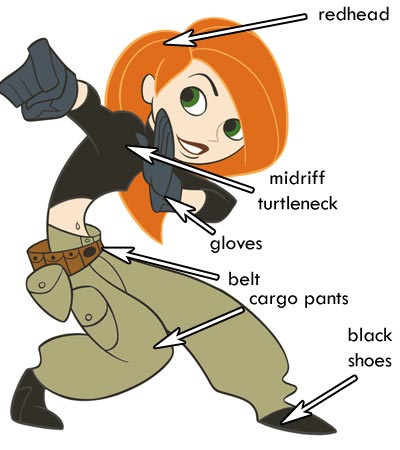 "What's the sitch?" Kim is this very responsible, cool secret spy. Of course, she needs a great wardrobe to complete her missions!
Natural Red Wig

This one has a nice bounce to it, the same way Kim's hair always does (I wonder what hair product she uses?)




Stretch Nylon Midriff Turtleneck

This one looks exactly like Kim's top! Plus, it got a lot of positive reviews from other buyers on Amazon for its great fit. Don't mind the color of the picture, this link should lead you to a black piece.

Utility Pouch Belt

Every crime fighter must be armed with a utility belt, and this one does the job!

Glove Liner

Another essential part to stealthiness is a pair of gloves

Cargo Pants

For even more storage, Kim wears a pair of cargo pants. Perfect for all the tools she needs to fulfill her mission. Kim's pants are a bit loose and these are loose too, an ode to the 90s!

Amalgam Dance Sneaker

Kim's shoes are drawn in a very simplistic way so we can't really tell what kind of shoes she's wearing. I'd surmise it was a pair of comfy sneakers so she can run about more easily. For costume purposes, a pair of boots would be really cool too!
Dress up as Ron Stoppable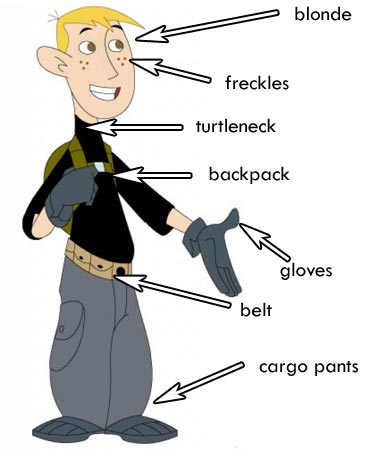 Ron is Kim's sidekick, best friend, and later on boyfriend (was I the only one who went totally giddy when they finally got together?) He's the comedic factor in the show and dresses up in pretty much the same way as Kim, during their top secret missions.
Short Wig

I imagine Ron's hair to be like this.

Basic Backpack

Ron's outfit is almost the same as Kim's except for the addition of a backpack. And a mole rat

Black Turtleneck

A turtleneck top for Ron, not showing the midriff of course

Gloves

Again, gloves for a stealthy mission

Military Cargo Pant

These gray cargo pants look pretty awesome

Utility Pouch

Here's another utility pouch that I think looks really nice, though is a tad more expensive than the one I suggested earlier

Mole Rat

A plush replica of Rufus isn't available right now so you can substitute with a naked mole rat plush like this one! Prop him on your shoulder. Everyone's gonna love that extra detail. Maybe they'd even feed him some nachos
Did you know?
Kim Possible is voiced by Christy Carlson Romano. Name sound familiar? She's the actor who played Renee "Ren" Stevens in Even Stevens. She voiced Yuffie Kisaragi in Kingdom Hearts and Final Fantasy VII Advent Children, too! (Such a cool trivia because Yuffie is one of my fave FF characters!)