Dress up as Pearl
Pearl is one of the last surviving Gems on Earth and is the mentor of Steven. Pearl happens to be one of the closest followers of Steven's mom, Rose Quartz. Her attire is patterned after a ballerina, and her grace certainly matches the look.
Optional: dye your hair a strawberry blonde tinge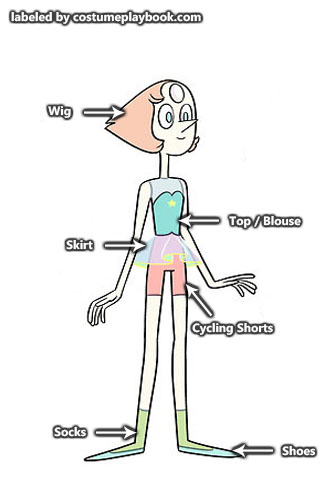 Hair Spiking Glue

For her alien-like hairdo, use a lot of hair spray or hair glue to keep the hair's shape intact. You may want to try out this spiking hair glue which has gotten good reviews. Slick your hair back and apply glue liberally.

Light Blue Leotard

You can opt for a light blue leotard since it fits with the tutu. OR, just a light blue tank top would do as well.

Tank Top

This basic powder blue sleeveless top is also a good choice. And very functional, too!

Gold Star Pin

If you noticed, Pearl has a yellow star in the middle of her top (actually all of the Gems have a star on their outfits). You can improvise by buying a gold star pin, and pinning it in the middle of your shirt.

Light Blue Tutu

Wear a very nice, lightweight powder blue tutu like this one. The very short length is perfect for Pearl's look.

Cycling Shorts (Capri)

A pair of cycling shorts in a pink, coral, orange color does the trick.

Big Round Bindis

For Pearl's gemstone on her forehead, you can opt to get a forehead sticker like this one. Go for the lighter-colored one

Lime Green Socks

Pearl loves colors! Wear a pair of lime green socks.

Blue Ballet Shoes

Finally, match with a pair of blue ballet shoes. Preferably – pointy ones.
Other Characters from Steven Universe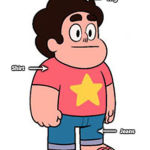 Steven Universe Costume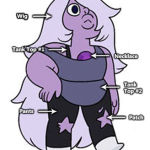 Amethyst Costume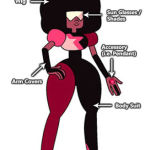 Garnet Costume