The Adventures of Tintin
Dress up as Thomson and Thompson
Introducing – the hilarious, bumbling twins! The perfect costume idea for siblings and best friends – an excuse to wear matching clothes! With detectives like them, it's no wonder why we need Tintin to help out!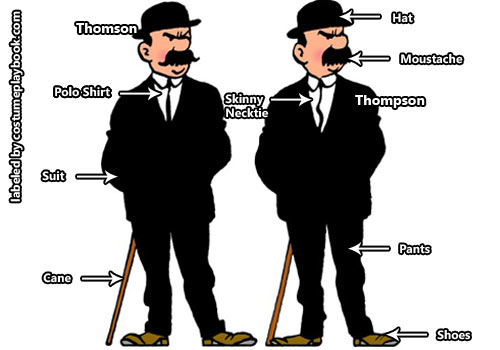 Black Bowler Hat

First up is an easy one – a black bowler hat.

Mustache Set

Their mustache is a funny, bushy one. The only difference is that Thomson's mustache has a bit of an upward quirk on both sides. This mustache conveniently contains a piece that is curled upward, while the other is downward, so it's a 2 for 1 for you and your sibling/BFF. You will need to trim the downward one so that the mustache has a more even edge like Thompson's

Skinny Necktie

Sport a nice skinny necktie – a piece that should be in every man's wardrobe in my opinion. Skinny ties are way cool!

Walking Cane

Now for the final piece – a wooden walking cane!
Other Characters from Adventures of Tintin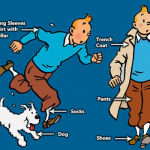 Tintin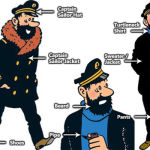 Captain Haddock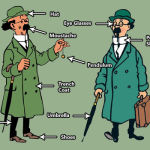 Professor Calculus