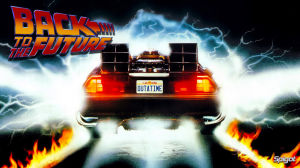 Where we're going, we don't need roads… But we sure could use some awesome Back to the Future costumes! Find out how to dress up as Marty and Doc from the best movie trilogy ever!!!
Main Characters
Click on the characters below to view full costume guides from the three Back to the Future movies!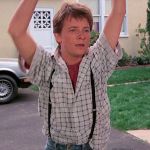 Marty McFly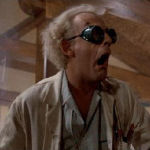 Doc Emmett Brown
Michael J. Fox and Christopher Lloyd Reunite and Reprise their Back to the Future Roles!
You've seen Michael J. Fox try out the power lace shoes. You've seen the two check out the newest Toyota Mirai. But nothing could top this Jimmy Kimmel skit where they actually land in his set in a delorean… just in time for the future! They still look pretty good in their Back to the Future costumes!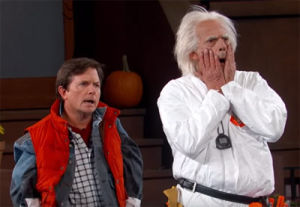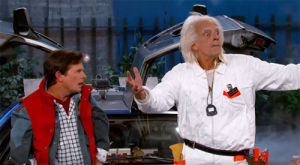 Watch the skit here:
Giga-Watt Remix Clip
Check out this Back to the Future remix and sing it with me!
"What the hell is a Giga-watt? Giga giga watt, watt watt!"