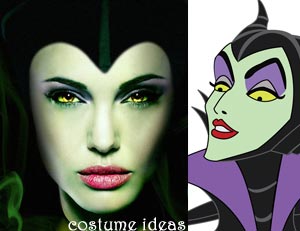 Channel your pure evil and be Maleficent for a day. This mistress of evil is one of the most memorable characters in the Disney Animation and with the Angeline Jolie live movie adaptation coming soon, she's going to be even more memorable!
Dress up as Maleficent
Maleficent is considered the most menacing villain in Disney, and it's not hard to see why! I've always been fascinated with her and how she became such an evil character, which is why I'm very excited about Angelina Jolie's movie. The live action movie will explore how she came to be who she is. Below are ideas on how to dress up as the animation version and the 2014 movie version.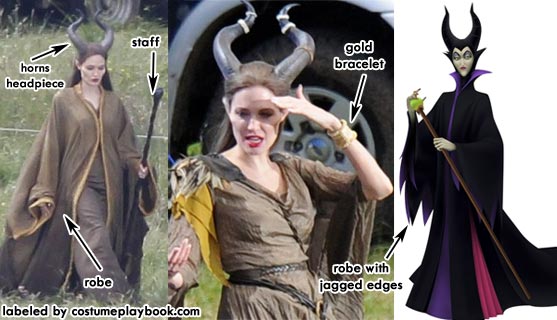 Maleficent Horns

The most crucial piece to your Maleficent costume is the headpiece, which for me, resembles the horns of Lord of the Rings' Balrog, only upwards. This headpiece is worn by both the animation version and the 2014 live action movie starring Angelina Jolie, although the movie one is more predominantly black. This particular item resembles the movie version more

Disney Cartoon Maleficent Costume Kit

In the Disney Animation version, Maleficent wears a black and purple ensemble, the edges of which are jagged. This costume kit comes with a tunic that looks pretty similar. This kit actually comes with a headdress as well, though it does not look as nice as the one above

Glowing Staff based on the Movie

If you notice the photo, her staff seems to be more of a woodsy kind of staff, similar perhaps to Gandalf the Grey's? (Sorry for the LOTR reference again!) They have a movie replica of the staff online and it is said to even glow!

Staff with Raven

If you want a staff that is based on the animation, then this one is for you. It even comes with the witch's raven companion!

Brown Robe

Based on the spoiler photos of Angelina Jolie's movie set, her dress and robe seem to be less dramatic and more of a neutral shade of brown. This Jedi robe would do the trick.
Getting the Makeup Right
Maleficent's makeup is very distinct so do try to make the extra effort of painting your face the same way she does. Below I've labeled the parts of her makeup, based on Angelina Jolie's poster. Doesn't she look so captivating?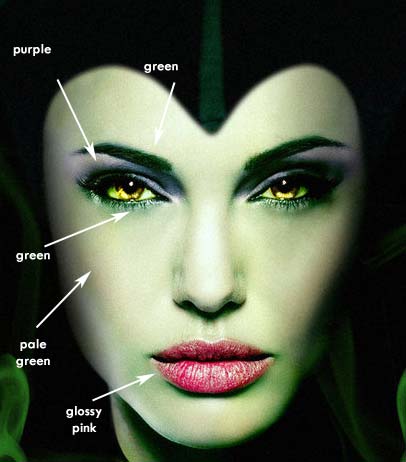 Apart from the animation and live action movie, Maleficent has also been included in the Kingdom Hearts video game.