Jumanji 2 Movie (2017)
Dress up as Jefferson "Seaplane" McDonough (Nick Jonas)
Dress up as Nick Jonas' Jefferson Seaplane — Your margarita making skills might just come in handy at your next Halloween Party!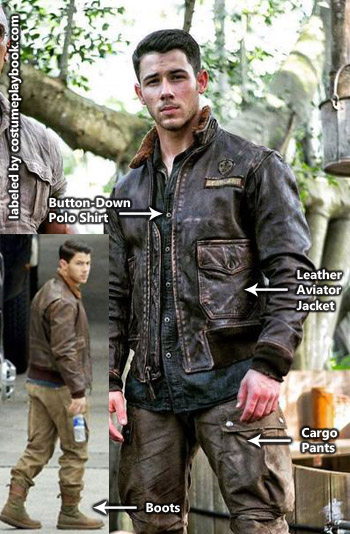 Aviator / Bomber Jacket

The most distinct part of this pilot's outfit is the aviator jacket, which has a fur collar. Most leather jackets come at a hefty price but this one is pretty budget-friendly and still has that fur detail going on. You may want to do some DIY on the jacket and add your name "SEAPLANE" on the jacket.

Embroidered Patch

This is in no ways a replica of the one Nick Jonas had on his jacket but gets that look across with the wings detail.
Other Characters of Jumanji 2 (2017)