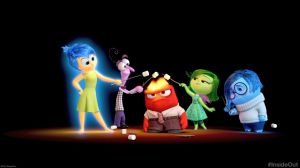 Don't just express your emotions… look like one! Bring on the face and body paint and dress up as Anger, Disgust, Fear, Joy, or Sadness. Take your pick! This is a fun costume idea for groups of 5.
Bonus Scene from Inside Out
Have you seen the bonus scene featuring Riley's first date? It's hilarious:
Red alert! Boy! Boy! Boy!