Salt Bae was the first meme to ever take a storm this 2017, and I thought it would be perfect if Salt Bae paired up with the original Salt queen – Morton Salt! In this fan art we made, Salt Bae is too busy hugging Morton Salt to do his signature salting method.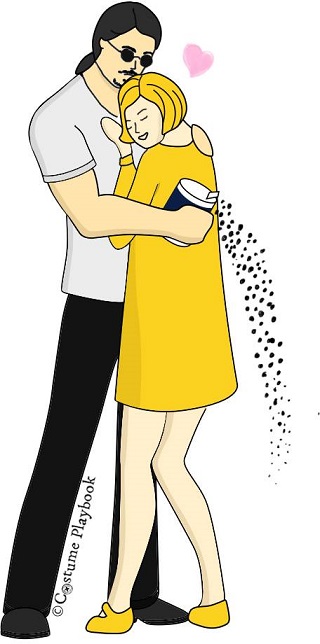 The best part is, preparing for this couple costume is a cinch! Your man won't complain about wearing a pair of sunglasses and a white top, and being pegged as the sexiest butcher. And the costume for Morton Salt is also pretty stress-free, with just a dress and a white umbrella.
Here's the costume guide for Salt Bae
Here's the costume guide for Morton Salt
We hope you enjoy it and if you ever decide to try out this couple costume, please send us a photo, either via our Facebook page or via email shoutout shoutout [at] costumeplaybook [dot][com]!