Little Rascals (90s)
Dress up as Spanky
Spanky is against Alfalfa and Darla dating. You know what they say – bros before hoes!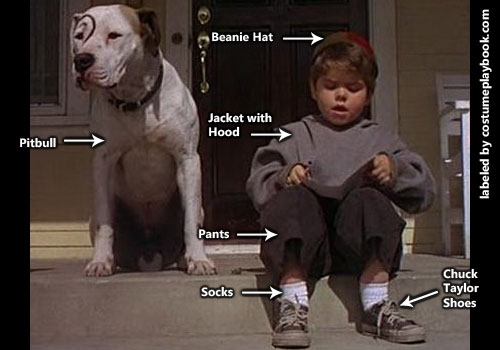 Beanie / Newsboy Cap

As the president of the "He-Man Women Hater's Club", imagine his surprise and disdain when he finds out his best friend has betrayed him by dating a girl. Yuck!

His hat is a vintage-looking beanie newsboy cap. I wasn't able to find one with different colors, but I think this one gets the look across well enough

Gray Hoodie

Spanky wears a plain gray hoodie, a size too big for him. You may want to buy a loose hoodie as well. Pair with a loose pair of pants, white socks, and sneakers
Pete the Pup
Face Paint Makeup

If you have a canine companion, you may want to consider drawing a circle around his eye, just like Spanky's buddy, Pete the Pup



Table of Contents
Click on any of the other characters below to view their costume guides.