Little Rascals (90s)
Dress up as Uh-Huh
His nickname still cracks me up till this day.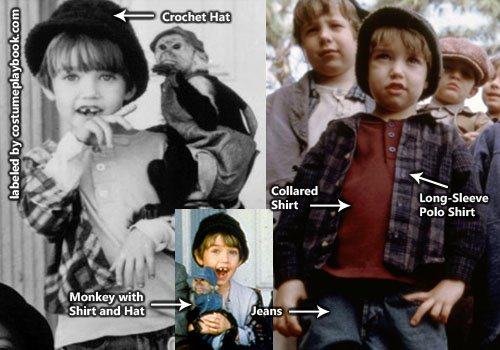 Knitted Hat

Uh-huh wears a knitted hat

Red Henley Top

He wears a red henley top with 3 buttons, kinda like this one!

Plaid Shirt

A plaid shirt goes over the Henley top. Don't fold the sleeves. Wear a simple pair of denim jeans

Plush Capuchin Monkey

BONUS: Bring a plush capuchin monkey along with you! If you can dress it up with a tiny hat and shirt, even better!
Table of Contents
Click on any of the other characters below to view their costume guides.