Mean Girls
Dress up as Cady Heron (Lindsay Lohan)
Cady Heron is like a fish out of water (or more appropriately, a giraffe out of the safari, since she lived most of her life in South Africa with her zoologist parents) when she gets her first public high school experience. She encounters the Plastics and finds herself sucked into the life of an A-list mean girl.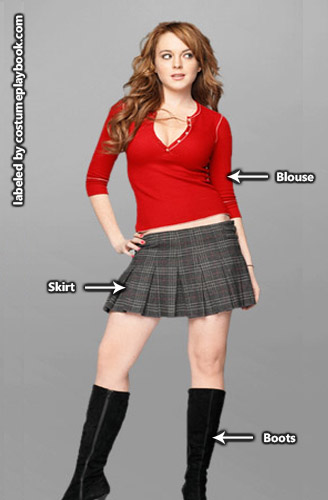 Long-Sleeved Red Henley Shirt

One of her most distinct outfits was the red top and jeans combination, which was shown in most posters. A basic long-sleeeved red Henley shirt will do the trick. Keep the first few unbuttoned

Gray Plaid Skirt

You have two options for the bottom: either go for a simple pair of slim boot-cut dark blue denim jeans OR go for a more "Plastics" approach by donning a gray plaid mini-skirt.

Redhead Wavy Wig

Style your hair to have wavy curls. If you'd like to get the color more correctly, you may want to try out this ginger wig

Heeled Knee-High Boots

For the denim jeans, wear a pair of pointed closed shoes. For the skirt, where these cute knee high boots with heels.
Mean Girls Characters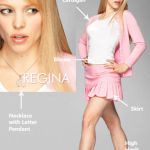 Regina George Outfit – Rachel McAdams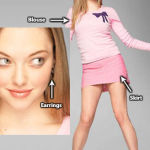 Karen – Amanda Seyfried – Outfit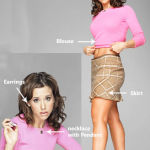 Gretchen Wieners Outfit – Lacey Chabert