Happy Days Costumes
Dress up as Richie Cunningham (Ron Howard)
Introducing the star of the show (though often overshadowed by Fonzie in my opinion) – Richie Cunningham, played by none other than legendary Ron Howard! He sports a very simple attire – a letter jacket. He reminds me of Archie Andrews, since they even have slightly similar hair.
Richie's outfit is SUPER simple – a varsity jacket and a checkered button down underneath. A pair of blue jeans and voila – you are now the All American guy everyone loved!
Couples: dress up as Richie and Lori Beth!
Best friends: dress up as Richie and Fonzie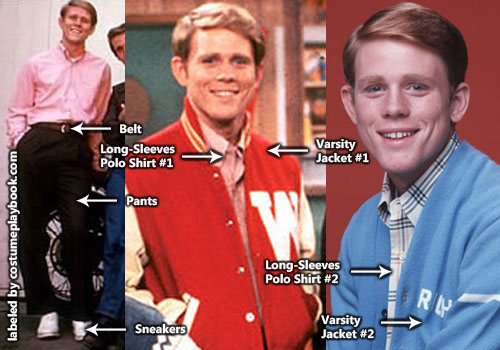 Other Characters from Happy Days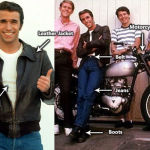 Fonzie (Henry Winkler)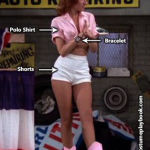 Carol Pinky Tuscadero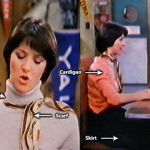 Lori Beth Allen