Daria (MTV Animated Series)
Dress up as Brittany Taylor
Go full on ditzy as blonde cheerleader stereotype, Brittany Taylor! I would highly recommend bringing some other Daria characters along with you when you dress up as Brittany as she resembles a lot of other cheerleaders.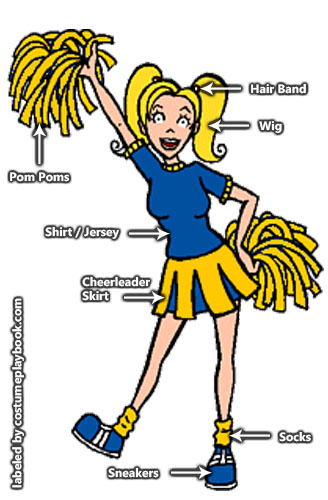 Blonde Pigtails Wig

Brittany sports blonde pigtails.

Yellow Pom Poms

Of course she needs pom poms to cheer Lawndale High and her quarterback boyfriend (oh the stereotypes!), Kevin

Cheerleader Uniform

This cheerleader uniform follows a yellow, white, and blue motif.
Other Daria Characters