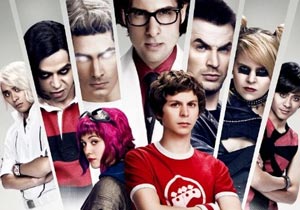 The comic book turned movie is a sure hit with all their fun, memorable outfits. Dress up as Scott, Ramona, or one of the Evil Exes. Or gather your whole gang to cosplay the movie! Perfect for friends, family, couples, etc.
There are a whole lot of other characters in the movie that I'd like to include in the future – Knives, Kim, the Demon Hipster Chicks. Stay tuned for that!
Table of Contents
Click on any of the characters below to view their costume guides.
The Protagonists
The Evil Exes
Movie Trailer