Divergent / Insurgent Movie
Abnegation Faction
The Abnegation faction is where Tris and Caleb belonged to before the Choosing Ceremony. Abnegation fashion focuses on simplicity and modesty. Motiff is gray. You can go for a brother/sister duo costume by dressing up as Tris and Caleb.
Table of Contents:
Dress up as Abnegation (for Women)
Abnegation fashion focuses on simplicity and modesty, so their fashion revolves around loose clothing in shades of gray. It kind of reminds me of clothes I'd find in Muji actually. Hairstyle has to be very simple and practical as well – simply tie your hair in a bun. No accessories allowed; just a simple, functional body bag or tote bag.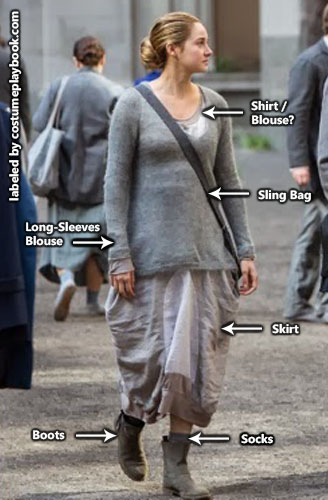 Gray Tank Dress

First, wear a nice breezy gray tank dress like this one. I love how basic this one is – on a normal day, you can accessorize it with a nice scarf, layered jewelry… the options are endless. For Abnegation faction purposes, keep things as bare as possible.

Gray Loose Sweater

Layer your dress with a loose gray sweater

Loose Gray Dress

This is another piece that would pass Abnegation standards. I love the pocket detail and I love how, despite its loose fit, it looks very chic. Of course, as an Abnegation faction member, you must never voice out your fashion opinion like that

Gray Ankle Boots (Flat)

For the footwear, a pair of gray ankle boots does the trick. Try to get a pair that is as simple as possible – minus any of those metal embellishments.
Dress up as Abnegation (for Men)
Just like the women, men in the Abnegation faction have to dress modestly and in shades of gray. No accessories are allowed. For the bag – a simple messenger bag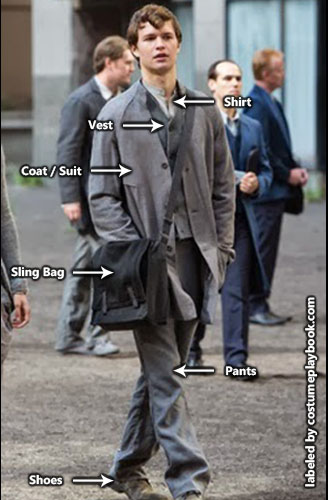 Other Characters and Factions of Divergent & Insurgent